FEBRUARY 26th, 2020
This page has GOOGLE TRANSLATE feature. On a desktop see on the right side for features and on most phones see at the bottom.
This post is UPDATED: Here
https://cherielynnsherstory.com/2020/03/06/coronavirus-a-shorter-list-of-helps-and-a-longer-list-of-links-for-resources/
The above link has more updated links to world wide sites in multiple languages. 
I have kept this original post for the date and I stopped updating it. So that what we thought and felt then is preserved.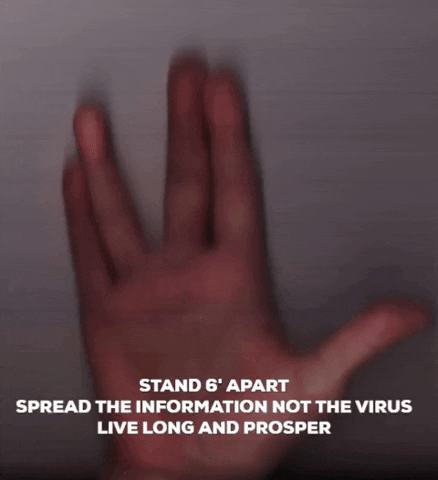 The story is the same around the world – what do we do? and where can we get information? and where on earth can we get supplies? If you get sick, I hope and pray you will have healthcare providers nearby and they will have all the medications and supplies. In-between we can do things to try to help ourselves.
Wash, wash, wash your hands. Don't touch your face. Sneeze and cough into your elbow or hands. Prepare with as much or more of 2 weeks of supplies so you can stay at home, if need be. That means everything, and so have lots of nonperishable food and water if you drink bottled. Protect yourself and your family.
The NIH say a vaccine, tested to be safe, and then checked, and then manufactured and distributed, takes maybe 1 to 1.5 years? So don't be silly. Prepare and stay prepared, it is only prudent. I was in a place attacked by Scud missiles in Gulf War 1 and I was ready long before the first one was knocked out. During that time I fed many people and supplied them with the gear and kit for health and home. The country took care of the "gas masks" but plastic sheeting, duct tape and water were things I thought of early on. And BTW, I shared, as in gave away, all I had to share.
So just get prepared, this virus seems to be spreading, I want to learn the preps and have them sorted long before I need them. The age-old advice remains the most important – wash and wash and wash and cover your mouth to not spread the illness. I saw a description that said don't just cover your mouth with your hands, but put your face into your crooked elbow to cough and sneeze.
Hand sanitizer with at least 60% alcohol – and don't you touch your face. I never have used those pricey bottles of goo – I am going for extra bottles of plain sterile alcohol. The shortage on the shelves here might suggest we dilute the pricey stuff with alcohol and use the small spray bottles refilled with alcohol. We will have to worry about dry hands in another way.
And for the short list we are learning to love green tea, which apparently is one of nature's anti-virals like garlic. Always follow what your health care provider says. The suggestions of antivirals is an added of promoting healthy diets year round, not as any kind of solution now. Green tea with honey is a lovely comfort drink.
It has been hard or impossible or just expensive to get face masks for a couple of weeks already. Health care professionals in the US apparently need 300 million disposable respirators and the N95 and better is what is apparently being suggested. According to reports on Congressional questions to the administration today, the country has maybe 30 million and another figure says there are 40+ million here; A box of 10 to 20 of the N95 masks could be bought a couple of months ago for a dollar or two per mask. By February 4th when i bought masks they were up to almost 4$ per mask. Today a box of ten was selling online for $289.
For you and I needing masks – it depends on who you ask. Yes health care workers need them and you see countless pictures of them wearing masks and goggles, gowns and so on to protect them from the virus. But one professional said it would not do that much to protect – unless it was well fitted and the right kind of particulate protector.
runny nose – wear a mask
He added that if you have a runny nose and symptoms of a cold or flu,  you should wear one to protect others from the germs, cold, flu, or virus that you might spread. On the other hand, another expert said wearing the dirty masks would be worse you would be inundating yourself with virus if it is on it. This is the time to decide to stay at home, telework?
Another suggestion was that a mask, no matter what kind, would remind you to not touch your face
UPDATE March 1st! W.H.O. how to wear and use a mask
https://www.who.int/emergencies/diseases/novel-coronavirus-2019/advice-for-public/when-and-how-to-use-masks
WTOP with great and practical lists of dos and don'ts
Tips to avoid contaminating or catching ailments from co-workers
Never wear a dirty mask – in that case, wear nothing and use social distancing) I am working to learn about making anti-viral masks but in-between here is the short list of what to put into your flu-preparedness kit. Please share all ideas and I will add them for all. And to not spread I heard a suggestion of also wearing goggles and i am searching for a second source and one good explanation.
Hand Sanitizer – (I am getting rubbing alcohol, if any of our folks think certain sanitizers are better then please do tell me and i will try to post).
Wash Wash Wash your hands with lots of soap and water – I read washing for at least 2o seconds – but just make sure you do it well.
Green Tea – apparently Green Tea is a good natural anti-viral – this is something which would be easy to find and was good to learn about for everyday life. This will not cure you or save you – It is a comfort drink, lovely with honey or plain. This is a reminder to keep a healthy diet.
"Social Distancing" and if necessary self quarantine 
The well prepared pantry
should also have canned soups. Some suggest 2 weeks of supplies for you and your family. That would be entire life supplies, food, water disposables, regular medications, entertainment especially for bored little ones, and everyone else.
Think also about the possibility that you might not want to be going out in public for anything. This is a time you might enjoy lots of canned goods, everything from milk for coffee, to canned or frozen vegetables and meats. Freeze extra bread and then you might just keep your exposures to a minimum if you had to self-quarantine.
For all the world, it could also be next Flu season that will be the worst of the worst.  But we need to keep in mind to get our preps sorted our and plan on keeping them through to next winter. Many say the virus will go and that is fine. That is said because flu seasons are mostly winter time. But this virus is in the southern hemisphere as well and I am not going to let my guard down – I will simply stay prepared – it is prudent.
Masks and price gouging.
This evening the American FDA said they were aware of spot shortages in places for medical supplies (masks, gowns) – I would say from the looks of the costs on Amazon and Ebay – there are not "spot shortages" there are capitalists. The N95 respirators I bought before, for the already inflated price of $38.15 for 10 the beginning of this month, are now seeing sellers charging as much as $289.00 for a box of 10 of the same respirators.
February 4 the price for N95 respirators was inflated at $38 for 10. I was hesitant to buy them then, but I had watched them double in a month. Now they are worse with this one seller charging $289.95 for the same box of 10.
AMAZON STEPS UP
Update: March 4th – Amazon has stepped up and pulled products that are fraudulent. This is an amazing step in this capitalist society. They will get more support from me from now on.
https://www.aol.com/article/finance/2020/03/03/amazon-has-a-very-real-coronavirus-problem-its-response-is-a-lesson-for-every-business/23939590/
This slideshow requires JavaScript.
https://www.who.int/emergencies/diseases/novel-coronavirus-2019/advice-for-public/when-and-how-to-use-masks
https://cherielynnsherstory.com/2020/03/04/spock-will-help-us-live-long-and-prosper-the-new-old-greeting-spread-the-info-not-the-virus/
Resources Links:
WHO: and see at the top the link to REGIONS – they have all the world
https://www.who.int/emergencies/diseases/novel-coronavirus-2019/events-as-they-happen
CDC:
https://www.cdc.gov/coronavirus/2019-ncov/index.html
DC:
https://coronavirus.dc.gov/page/coronavirus-surveillance-data
https://coronavirus.dc.gov/?fbclid=IwAR1R1V2YXfccwZKdBKC0tY2z-U1SniTKS3WNuJOAGxkuefnnQGIUlSOGWHk
Maryland:
https://phpa.health.maryland.gov/Pages/Novel-coronavirus.aspx?fbclid=IwAR0Nrm9PrVFVsEcKhL_cj8KpUAUgm2uBznw0orAts6L948SnbPBUnbHh0i0
Virginia:
https://giphy.com/gifs/coronavirus-safety-virus-Y1B222e6sihOG4IkwH?fbclid=IwAR1TGQvjtTWMIiWyPy9D_RRZgX7JmLRktiyaAww_yNLAq7ePRqFv87h9qaw
Antivirals:
It is still true – learn something new everyday. Reading how some natural ingredients can help us as antivirals, these things should have been part of my life long before now. Not that I don't or haven't long loved making our lives more healthy. Exercise, drink loads of water, cut down down down that nasty sugar – (I am still struggling) and the other health helps we know about today. I have long eaten garlic but i had no idea the Green tea story was so important. Of course these are no substitute for if you become ill, but in taking care of yourself and your family and friends and community – many of these might help us all. Again we want to keep in our thoughts and extra prayers any who cannot access or afford to meet their needs.
Natural antivirals
There are very few treatments – allopathic or natural – that can kill a virus outright; usually a virus must run its course. However the natural remedies listed here will come as close as anything Mother Nature can offer to stopping a virus in its tracks.
This is excerpted from a naturopathic healing website:
COLLOIDAL SILVER
Silver has been utilized as a medicine since ancient times to treat scores of ailments, including the bubonic plague. Colloidal silver is a suspension of pure metallic silver in water, that is used to dramatically reduce the activity of the HIV virus in AIDS patients, slow down the ravages of the hepatitis C virus and combat other viruses in general. It works by interfering with the enzymes that allow a virus to utilize oxygen thus, in essence, suffocating it so it cannot do damage in the body.
ELDERBERRY
The common black elderberry (Sambucus nigra) has long been used to reduce the length and severity of flu symptoms and studies. Taking 60 ml a day for adults and 30 ml for children helps to facilitate a complete recovery, often in three days. Elderberry extract binds to the tiny spikes on a virus protein that are used to pierce and invade healthy cells and destroys them so that the virus is ineffective. Elderberry may also be effective against the herpes simplex virus and some HIV strains.
ECHINACEA
The herb Echinacea (Echinacea purpurea) is supportive of the immune system and has a direct anti-viral action against colds and viral bronchitis. Preparations that include both the roots and the flowering tops are the most effective at helping the body resist the viruses.
GARLIC
Garlic has been prized for its medicinal properties for thousands of years. The compounds allicin and alliion are responsible for this common plant's reputation as a triple threat. Garlic is anti-viral, anti-bacterial and anti-fungal and it is especially effective against viruses if chewed raw.
GREEN TEA
Green tea (Camellia sinensis) contains a group of flavonoids called catechins, which appear to inhibit viral infections by blocking the enzymes that allow it to reproduce. Green tea has been known to be effective in inhibiting HIV, herpes simples and the hepatitis B virus.
LIQUORICE
Liquorice contains a substance called glycyrrhizin that reduces the replication of viruses and halts their ability to penetrate replicate inside healthy cells. It has been noted to be effective in the treatment of many viral illnesses including HIV strains and viral hepatitis.
OLIVE LEAF
The leaves of Olive trees (Olea europea) contain a substances called elenoic acid and calcium elonate has been identified as a powerful inhibitor of a wide range of viruses in laboratory tests., including influenza, herpes, polio and coxsackie viruses. These substances block the production of enzymes that allow viruses to replicate.
PAU D'ARCO
Pau d'arco (Tabebuia impetiginosa), also known as lapacho or ipe roxo, is an Amazon tree with healing inner bark that can treat colds, influenza, herpes and viral stomatis. It contains quinoids that inhibit virus replication by damaging the DNA and RNA inside the viral protein that would insert itself in a healthy human cell and replicate.
ST JOHN'S WORT
St John's Wort (Hypericum perforatum) is more well-known for its ability to treat depression and neuralgia but it also has potent anti-viral chemicals called hypercin and pseudohypericin that proactively fight off viruses that thrive by imitating existing cells through "cloaking". These viruses that masquerade as human cells include Herpes, HIV and Hepatitis C.
Bottom line: I love garlic and have eaten it for decades, popular or not, and for these same reasons. I am adding green tea as a drink (I got a Newman's Own and Lipton and will report about flavor). I will add one of these "products" for natural possible antivirals. The Echinacea is said to be not only an antiviral but also an immune booster. I take Vitamin D anyway which is also an immune booster. So taking extra care for not touching my face and keeping the hands clean we are doing all we can. With shopping before the need, we have limited exposure.
GNC: Wildewood Shopping Center; California, Md. Where to find some natural antivirals. It was good to learn that more than just garlic could help at a time like this – so this is what all the fuss is about for loving Green Tea! 
For finding the natural antivirals in southern Maryland, the GNC shop at Wildewood Center in California, Maryland,  had all but two of the antivirals. They did not have any tea leaves or tea bags for making green tea but they had it in pill form and they did not have any Pau D'Arco. If you know where supplies are located where there are shortages, we will try to help share information.
The wider world: Millions, billions are in harms way who cannot afford these supplies and medications, or will not be able to access them. While we prepare ourselves, let us all remember those who cannot prepare and we should also think about how we might help them as well as help ourselves.
"We should be prepared, we should inform and we should anticipate."
As the #coronavirus spreads, Dr. Michel Yao from the World Health Organization in Africa tells CNN's Becky Anderson on "Connect The World" an outbreak in the continent is a 'probable scenario'.
It is a small world again. We must all care for each other. There are so many countries with nothing, we not only need to care for ourselves, we need to care for all the rest of the world also. What goes around comes around.
My page with helps for the coronavirus was progressing slowly. Page after page, click after click, link after link that I did find I was concerned might not be safe. I was searching for information pages to share, but several pages that came up for the states and counties for information were the type of pages that my McAfee security tells me "might not be secure" "are not private" and that they have no security, or poor security on the website – the states and counties must step up.
CAUTION.
Be careful what you are clicking.
I am adding links to my main page of information below
I have central sources of info and hopefully 100% safe links to CDC – WHO and Dr. Sanjay Gupta's pod cast. If you do not have internet security – I would not click anything unless the url is clearly safe.
This link goes to my page with links to virus helps – It has Google Translate and I am updating the page every day that I can and we have world wide links to pages with multiple languages.
NIH Flu Info:
Flu – info
Influenza (flu) can cause mild to severe illness, and at times can lead to death. Flu is different from a cold. Flu usually comes on suddenly. People who have flu often feel some or all of these symptoms:
Fever* or feeling feverish/chills
Cough
Sore throat
Runny or stuffy nose
Muscle or body aches
Headaches
Fatigue (tiredness)
Some people may have vomiting and diarrhea, though this is more common in children than adults.
*It's important to note that not everyone with flu will have a fever.
What should I do if I get sick?
Most people with the flu have mild illness and do not need medical care or antiviral drugs. If you get sick with flu symptoms, in most cases, you should stay home and avoid contact with other people except to get medical care.
If, however, you have symptoms of flu and are in a high risk group, or are very sick or worried about your illness, contact your health care provider (doctor, physician assistant, etc.).
Certain people are at high risk of serious flu-related complications (including young children, people 65 and older, pregnant women and people with certain medical conditions). This is true both for seasonal flu and novel flu virus infections. (For a full list of people at high risk of flu-related complications, see People at High Risk of Developing Flu–Related Complications). If you are in a high risk group and develop flu symptoms, it's best for you to contact your doctor early in your illness. Remind them about your high risk status for flu. CDC recommends that people at high risk for complications should get antiviral treatment as early as possible, because benefit is greatest if treatment is started within 2 days after illness onset.
Do I need to go to the emergency room if I am only a little sick?
No. The emergency room should be used for people who are very sick. You should not go to the emergency room if you are only mildly ill.
If you have the emergency warning signs of flu sickness, you should go to the emergency room. If you get sick with flu symptoms and are at high risk of flu complications or you are concerned about your illness, call your health care provider for advice. If you go to the emergency room and you are not sick with the flu, you may catch it from people who do have it.
What are the emergency warning signs of flu?
People experiencing these warning signs should obtain medical care right away.
In children
Fast breathing or trouble breathing
Bluish lips or face
Ribs pulling in with each breath
Chest pain
Severe muscle pain (child refuses to walk)
Dehydration (no urine for 8 hours, dry mouth, no tears when crying)
Not alert or interacting when awake
Seizures
Fever above 104°F
In children less than 12 weeks, any fever
Fever or cough that improve but then return or worsen
Worsening of chronic medical conditions
In adults
Difficulty breathing or shortness of breath
Persistent pain or pressure in the chest or abdomen
Persistent dizziness, confusion, inability to arouse
Seizures
Not urinating
Severe muscle pain
Severe weakness or unsteadiness
Fever or cough that improve but then return or worsen
Worsening of chronic medical conditions
These lists are not all inclusive. Please consult your medical provider for any other symptom that is severe or concerning.
Are there medicines to treat the flu?
Yes. There are drugs your doctor may prescribe for treating the flu called "antivirals." These drugs can make you better faster and may also prevent serious complications. See Treatment – Antiviral Drugs for more information.
How long should I stay home if I'm sick?
CDC recommends that you stay home for at least 24 hours after your fever is gone except to get medical care or other necessities. Your fever should be gone without the need to use a fever-reducing medicine, such as Tylenol®. Until then, you should stay home from work, school, travel, shopping, social events, and public gatherings.
CDC also recommends that children and teenagers (anyone aged 18 years and younger) who have flu or are suspected to have flu should not be given Aspirin (acetylsalicylic acid) or any salicylate containing products (e.g. Pepto Bismol); this can cause a rare, very serious complication called Reye's syndrome. More information about Reye's syndrome can be found hereexternal icon.
What should I do while I'm sick?
Stay away from others as much as possible to keep from infecting them. If you must leave home, for example to get medical care, wear a facemask if you have one, or cover coughs and sneezes with a tissue. Wash your hands often to keep from spreading flu to others.
https://www.cdc.gov/flu/treatment/takingcare.htm?fbclid=IwAR3y6PaMiaAAyY9_UuXE1ltr35D5Tx-p5G2BjgdNZTBRocLKWfL64a2HMXk