World wide virus tracking and links below. Page updating with resource links (below find resources links to info in many languages & diary by date with virtual things to do) [NO medical] See previous blogs on the virus in contents.
This page has GOOGLE TRANSLATE to help all people read in the languages of their choice.
On a desktop the Google Translate choices are on the side – and on some phones the feature for Google translate is at the bottom of the page. I am sorry – I am trying to move it here to the top, but to read this in many languages, just go ahead and scroll to the bottom and select your language. We hope all stay well and please send your ideas and thoughts and links to local services and we will be adding them as we can.
SEE Language options and countries links below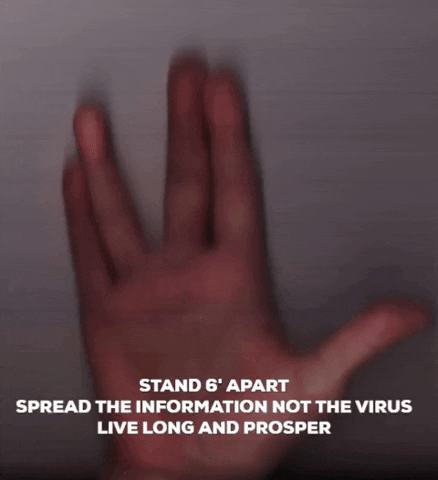 Always listen to your healthcare provider for all decisions. Make sure you can comfortably breathe through any mask.
UPDATE March 1st! WHO shows how to wear and use a mask in this free YouTube video:
https://www.who.int/emergencies/diseases/novel-coronavirus-2019/advice-for-public/when-and-how-to-use-masks
The advice in 2006 on a NIH article suggests for using old t-shirts or cotton clothing to make masks you will wash the cloth and then boil the cloth for 10 minutes. This certainly kills germs, but also the article notes that the weave tightens in the boiling and makes the mask more effective for keeping out germs. Link to article here and see below for text. This article compares an N95 mask, a surgical mask and this mask made in this small but important study about protection.
https://www.ncbi.nlm.nih.gov/pmc/articles/PMC3373043/?fbclid=IwAR1tbiwkxe6ustSBEpgQBqIuy21wFMFOy1KRxTdEyLwdL80lfTQa2JC–yY
INSERT – April 15th: An updated CDC page for making masks instruction page for both sewing and no sewing
https://www.cdc.gov/coronavirus/2019-ncov/prevent-getting-sick/diy-cloth-face-coverings.html
Wash, wash, wash your hands. Don't touch your face. Sneeze and cough into your elbow or hands. Bring in two weeks worth of supplies or more so you can stay at home, if need be. Some say think of 20 seconds of your favorite song. Clean the nails and then rinse better than we ever have before. And then don't touch anything. Use a towel??? or elbow to turn off taps. Be mindful of all taps and door handles. That means everything; have lots of nonperishable food and water if you drink bottled. Protect yourself and your family.
If we practiced these measures year round, we might cut the seasonal flu and colds by… how much?
December 12th 2020: UPDATE
This page keeps updated links. Please message if any of the links fail and I will help to replace it with a working, safe link. A few bits are being added to the beginning for the blog followers and down the page you will see many different post inserts from the last months. There are links to all the main, reliable country info pages and also some heart warming song, and some touching stories.
This one is special and so is added. Marvel comics partnered with Allegany Health Network and there is a comic book for the health care heroes. So far no hard copies available, but you can click and watch it on your device from this link to Marvel Comics.
https://www.marvel.com/comics/issue/93069/the_vitals_true_nurse_stories_2020?fbclid=IwAR2ysVbfzycFniXuTmPs2icfnegkC6a7dW3-VHUrY-KpVXEOGXt_1eR1LTE
You will find several podcasts saved from throughout this by Spencer Wells. He has been ahead of the story from the start.
From Jason Crowe's podcast – Jason has others to hear about the food supply on his page and more from Spencer Wells on his blog 
Runny nose – symptoms – going out – wear a mask or bandanna! To stop the spread we can use face coverings. Countries around the world require masks. The Czech Republic and Austria both now say you must wear masks to go out. As the world catches up with mask production our futurs may well hold the world wearing masks until the vaccines are deployed. And there is the future. We must remember.
You should wear a mask to protect others and yourself from the germs, cold, flu, or virus that you might spread. This is the time to decide to stay at home. Safely dispose of old masks and tissues. If you have any illness please try to stay away from others and even seasonal flu might be lessened also.
If you are over 65 (more or less) you are at high(er) risk. Even the US CDC says to stay at home as of March 5th for seniors and at risk peoples.
This is the reason to prepare our home emergency pantry. All health care workers, including EMS and many first responders, are at a much higher risk. Young adults and adults who are healthy are not seeing the same kinds of risks if they contract the virus. But they must not think they should not be careful and follow the advice for social distancing and washing in order to protect themselves and their families. I heard someone say on CNN that this is not the time to go see granny. You might make sure, from a safe distance, that granny has all she needs but be aware that if you are unknowingly carrying the virus, you might pass it on.
"Social Distancing" and if necessary self quarantine 
The well prepared pantry
Should have non-perishable foods – canned, frozen, dried. Some suggest 2 weeks of supplies for you and your family. That would be entire life supplies, food, water (if you drink bottled water), disposables (toilet paper, tissues), regular medications, entertainment especially for bored little ones, and everyone else).
If you are higher risk, think also about the possibility that you might not want to be going out in public for anything for an extended period so plan for as long as a quarantine might last of two weeks to many more weeks if you are under observation or recovering. This is a time you might enjoy lots of canned goods, everything from milk for coffee, to canned or frozen vegetables and meats. Freeze extra bread, and if there is not enough freezer room then get crackers and other types of biscuits and scones. Once prepared, you might just keep your exposures to a minimum if you had to self-quarantine or self-isolate for an extended period.
For all the world, it could also be next flu season – winter of 2020 – 2021 when we see this return. No one should count on it going anywhere any time soon, no one knows. I am planning for intermittent disruptions for the next year. With estimates of a deploy-able vaccine being a year and a half as the guessed possible time to be ready, I am thinking beyond a couple of weeks of social distancing as a high risk senior.
We can be preparing for next year's major flu season while we prepare now. Plan on keeping the non-perishables through to next winter if we do not need them now, if that is affordable. Check those use-by dates as you purchase canned goods. This virus is in the southern hemisphere now as well, and I am not going to let my guard down over the season change, no one knows how, if at all the virus is affected by the hot temperatures. I will simply stay prepared – it is prudent.
AMAZON STEPS UP
Update: March 4th – Amazon has stepped up and pulled products from their website that are fraudulent. This is an amazing step in this capitalist society. They will get more support from me from now on.
https://www.aol.com/article/finance/2020/03/03/amazon-has-a-very-real-coronavirus-problem-its-response-is-a-lesson-for-every-business/23939590/
March 3rd USA and 4th in Singapore – If you want to hear about coronavirus…
… from someone who actually knows what he's talking about, listen to this video with Dr. Spencer Wells. He's a geneticist with knowledge also in virology, but he talks clearly enough for young kids to understand. And he's not trying to prove anything, he just explains what it is and what it does. He describes this world phenomena as "evolution in action." This is on our RNA and has a long-sequence. He explains this could mean lots of room to mutate – so there are many unknowns and there might be many changes. He says the projection is that 60 percent of us who come in contact with the virus will catch it; now I understand what the fuss is about. This is the most informative 16 minutes I have heard on the virus so far. This is no medical advice here or anywhere in this page, but it was most interesting to learn these things.
May 1st 2020
https://directory.libsyn.com/episode/index/show/genefood/id/14233517?fbclid=IwAR27HdVcnxbvcqX8Ab_Bv6oialJMSkDypSmB9gaiNnG_MqlNNlvJ5jC91v8
Diary below.
Resources and Free News Links:
WORLD HEALTH ORGANIZATION – WHO: and see at the top of the page, the link to REGIONS – they have all the world, and will link to multiple languages. Best link for all the world because the region links are difficult to move back to the world pages and many people want to read about more than one region with so many families so far flung. 
https://www.who.int/emergencies/diseases/novel-coronavirus-2019/events-as-they-happen
https://www.who.int/health-topics/coronavirus
U.K. National Institutes of health – NHS: English – limited languages
U.S. CENTERS for DISEASE CONTROL – CDC: English – limited languages
https://www.cdc.gov/coronavirus/2019-ncov/index.html
https://www.cdc.gov/coronavirus/2019-ncov/about/index.html
Some jurisdictions have utilized the phone number 211. Caring for a loved one may cause stress and anxiety during the COVID-19 outbreak. If you feel overwhelmed and need help coping, find ways to manage your feelings:
• Connect with family and friends by phone, text, or email.
• Call, email, or text your healthcare professional.
• Get support 24/7 by calling 1-800-985-5990 or text TalkWithUs to 66746.
Johns Hopkins is updating this daily with information from all the world and EVERY USA STATE about numbers of cases, number of active cases, number of deaths and

those who have recovered!
https://www.arcgis.com/apps/opsdashboard/index.html?fbclid=IwAR10N1M1yTMy8uLYeP_wLBpwFCEWh9ZPq5f00bIRVdQVBr2YDiWfITBJ2Hg#/bda7594740fd40299423467b48e9ecf6
Foreign Policy tracker:
Independant:
This is another of the best sources for looking at the world from country to country.
CANADA:
https://www.canada.ca/en/public-health/services/diseases/coronavirus-disease-covid-19.html
https://www.canada.ca/en/public-health/services/diseases/coronavirus-disease-covid-19.html
China: I have not found verified links for Asian languages. I cannot read them myself and I am wanting to make sure I only share safe links. If I could make sure of a reliable source, I will and want to add.
India:
Helpline Number Toll free: 1075
+91-11-23978046
Helpline Email ID : ncov2019[at]gov[dot]in OR
ncov2019[at]gmail[dot]com
Sweden:
https://www.dn.se/nyheter/vetenskap/symtom-pa-nya-coronaviruset-sa-vet-du-om-du-har-covid-19/?fbclid=IwAR332TjVVWBTDIpHY4XiKBgjpMzDycb9GuJKon1YiME6aQ3–Mi5kTGhAA0
The USA Info by State:
Alabama:
https://alpublichealth.maps.arcgis.com/apps/opsdashboard/index.html#/6d2771faa9da4a2786a509d82c8cf0f7
https://www.alabamapublichealth.gov/infectiousdiseases/2019-coronavirus.html
Arizona:
California:
https://www.cdph.ca.gov/Programs/CID/DCDC/Pages/Immunization/ncov2019.aspx
daily updates info
https://www.cdph.ca.gov/Programs/OPA/Pages/New-Release-2020.aspx
San Diego County:
https://www.latimes.com/projects/california-coronavirus-cases-tracking-outbreak/san-diego-county/?fbclid=IwAR365X0fbG7BOm1hi7evP6q7gXaEmfm1CJX4dPPRwzbL7lnhJbzAdgOmLCM
District of Columbia:
https://coronavirus.dc.gov/page/coronavirus-surveillance-data
https://coronavirus.dc.gov/?fbclid=IwAR1R1V2YXfccwZKdBKC0tY2z-U1SniTKS3WNuJOAGxkuefnnQGIUlSOGWHk
Florida:
state added new link – looks like Hopkins page and site for data:
https://experience.arcgis.com/experience/96dd742462124fa0b38ddedb9b25e429
Info:
https://fdoh.maps.arcgis.com/apps/opsdashboard/index.html#/8d0de33f260d444c852a615dc7837c86
http://www.floridahealth.gov/diseases-and-conditions/COVID-19/index.html
https://content.govdelivery.com/accounts/FLDEM/bulletins/28171f1?fbclid=IwAR3n2ctgvsy_5S3nJDhpcdTFbZ8Fz7ErXWwf_eJJIp7ZM0orOsdae0FJm5E
Town of Palm Beach
https://www.townofpalmbeach.com/973/Coronavirus-Disease-2019-COVID-19?fbclid=IwAR0a0-Qm5mruMaNhB3vRsb1ukiArKDDZleew8Q3BA5BWxCYBP9XE2fZ4kPk
Georgia:
https://dph.georgia.gov/covid-19-daily-status-report
Louisiana:
http://ldh.la.gov/Coronavirus/
Maryland:
https://phpa.health.maryland.gov/Pages/Novel-coronavirus.aspx?fbclid=IwAR0Nrm9PrVFVsEcKhL_cj8KpUAUgm2uBznw0orAts6L948SnbPBUnbHh0i0
Michigan:
https://www.michigan.gov/coronavirus/
Montana:
https://montana.maps.arcgis.com/apps/MapSeries/index.html?appid=7c34f3412536439491adcc2103421d4b
https://dphhs.mt.gov/publichealth/cdepi/diseases/coronavirusmt/demographics
New York:
https://www.health.ny.gov/diseases/communicable/coronavirus/
The best news briefing in the country is Ne York's Governor Andrew Cuomo. You state or place might not being going through the stage that New York is in but he always offers lessons for us all and has comforting information we all need.
This is the page for Governor Cuomo on Facebook. He has been comforting to explain processes. No matter where you might live many steps taken are what might be coming for another place.
https://www.facebook.com/GovernorAndrewCuomo/
I wrote my notes about not visiting elders when he talked about not visiting his Mom. Everyday – so far everyday his news conferences have been broadcast live on Facebook. Many of the leaders are now going Facebook live and we can easily access the best information. This is the March 23rd news conference and you can see and follow his Facebook page there.
New York and many other states are using Facebook live – we can all access our home's information. I believe you will need a Facebook account to access this, but there is no charge to join Facebook
Ohio: 1-833-4ASKODH (1-833-427-5634)
https://odh.ohio.gov/wps/portal/gov/odh/home
https://coronavirus.ohio.gov/wps/portal/gov/covid-19/home
https://www.washingtonpost.com/video/national/ohio-department-of-health-coronavirus-video-goes-viral/2020/04/10/158b37b9-fbff-4391-8be0-3c94ce884082_video.html?fbclid=IwAR2GHgubkkF8_B3PCsuDaV5JJW-AAcc-fSurWQ4dJmma7BjbJX7DFlN-FeE
Oregon:
https://govstatus.egov.com/OR-OHA-COVID-19
South Carolina:
https://scdhec.gov/infectious-diseases/viruses/coronavirus-disease-2019-covid-19/monitoring-testing-covid-19
https://scdhec.gov/health/infectious-diseases/viruses/coronavirus-disease-2019-covid-19
Virginia:
Tennessee:
https://www.tn.gov/health/cedep/ncov.html?fbclid=IwAR0ZIxWdc9it9LznHs0yjKeUZR4oMyWyvMsBuuXqtLI91rIIcBrYXSjesGs
Texas:
https://txdshs.maps.arcgis.com/apps/opsdashboard/index.html#/ed483ecd702b4298ab01e8b9cafc8b83
https://www.dshs.texas.gov/coronavirus/
Washington:
https://www.doh.wa.gov/emergencies/coronavirus
West Virginia:
https://dhhr.wv.gov/COVID-19/Pages/default.aspx
Wisconsin:
Data by county
https://www.dhs.wisconsin.gov/covid-19/county.htm
State wide stastics
https://www.dhs.wisconsin.gov/outbreaks/index.htm
info https://www.dhs.wisconsin.gov/
Brown County only
https://www.browncountywi.gov/community/covid-19/general-information/
Languages:
Farsi: More Links coming
Has French
http://www.emro.who.int/index.html
French:
In France with English:
https://www.diplomatie.gouv.fr/en/coming-to-france/coronavirus-advice-for-visitors-to-france/
France in French and multiple languages:
https://www.gouvernement.fr/en/coronavirus-covid-19
Has Russian
http://www.euro.who.int/ru/home
French, Arabic and English:
http://www.emro.who.int/index.html
Italian: more links coming
on this You Tube channel you should be able to find links to other more recent updates from the government.
Lombardy:
https://video.corriere.it/coronavirus-gallera-spostamenti-solo-se-motivati/79117a98-615b-11ea-8f33-90c941af0f23?vclk=video3CHP%7Ccoronavirus-gallera-spostamenti-solo-se-motivati&fbclid=IwAR13e_wAVaKdO-u7FUnpLcHxvQ42ViWQt_i2QE4Jxl0kzlX-m7Y7rHslyYc
http://www.euro.who.int/en/countries/italy
Information for elders with free download
http://www.euro.who.int/en/countries/italy/publications/healthy-settings-for-older-people-are-healthy-settings-for-all-the-experience-of-friuli-venezia-giulia,-italy-2018
Spanish:
https://www.paho.org/hq/index.php?lang=es
The Podcast that was here is removed. Mar 31, 2020 had inconsistent information
https://giphy.com/gifs/coronavirus-safety-virus-Y1B222e6sihOG4IkwH?fbclid=IwAR1TGQvjtTWMIiWyPy9D_RRZgX7JmLRktiyaAww_yNLAq7ePRqFv87h9qaw
The story of hand sanitizer is like the face masks; it depends on who you ask. Hand sanitizer must be 60% alcohol to kill germs. But how do we know when even what they sell as plain alcohol is actually only 70% or 91%? I wonder about making some homemade. The store goo is not only expensive but also is out of stock and the store says it will remain out at least for a while. So take care of this with other ingredients – which I also found to be out of stock in most stores.
Hand rub or sanitizer is not a substitute for hand washing. But to make your own hand sanitizer for when you are out and about and away from washing: Mix alcohol with aloe vera gel (hopefully, dye free). I read to mix 1 cup of alcohol with a half a cup of gel. I got some plain alcohol wipes and those could be used on the face and then on the hands in an emergency.
The virus can apparently live on surfaces for a several days. Cleaning surfaces where there could have been contact will be important like washing your hands. It is important to follow the advice regarding what products might be available where you live. With there being such a shortage I hesitate to name cleaners. Lysol brands, and Clorox type brands, but please read the labels. Never mix cleaners – never.
This is a wake-up call for humans who care enough to to help each other. Viruses have been around a long time and we need to keep vigilant and stay prepared.
Bottom line: Wash, wash wash and social distancing – I love garlic and have eaten it for decades, popular or not, and for these same reasons, it is supposed to be good for you. 🙂 I am adding green tea as a drink for comfort like comfort food.  I take Vitamin D anyway which is also said to be an immune booster. I am also taking extra care to not touch my face and keep my hands clean. We are doing all we can.
The wider world: Millions, billions of people are in harm's way who cannot afford these supplies and medications, or will not be able to access them. While we prepare ourselves, let us all remember those who cannot prepare and we should also think about how we might help them as well as help ourselves.
March 9th. – Another podcast with Dr. Spencer Wells:
He again speaks about "evolution in action" on March 9th. This is not a medical piece.
This time Wells explains how humans have been afflicted by viruses since we first had farm animals. And how the humans and the viruses have evolved together since then. And he explains why he doesn't think Americans are taking this seriously enough, and why  he'll ride it out for a while in Singapore where they are handling it better.
https://www.texasmonthly.com/podcast/geneticist-spencer-wells-covid-19-sxsw/?fbclid=IwAR21WbIvvvulEzUvC3-LwORUrP5dJjJnEtBxQwfcjb7qj0X_ZMmW2W9Z9GI
Here is the link to the story of the hand to use for greetings instead of hugs and handshakes for a while. The live long and prosper greeting from Dr. Spock
https://cherielynnsherstory.com/2020/03/04/spock-will-help-us-live-long-and-prosper-the-new-old-greeting-spread-the-info-not-the-virus/
March 10th:
The US governor of New York State called out the National Guard to help contain the virus by assisting with shut down and clean up of places in a one mile radius around a cluster of cases. The guard will also be delivering meals to those affected.
Many changes have taken place since I first published in February. Initially I was describing planning a well stocked pantry for folks to be ready to spend some time at home. Today this time of staying at home has come for several more locations with clusters of cases where people or certain groups of peoples are encouraged to stay at home.
With the New Year holiday of Nowruz in ten days, with Purim now and the holy days including Pesach coming, and with Easter and Holi and soon Rama Navami, people expect to gather and visit and observe. I hope we all live another year to celebrate. We can all celebrate these occasions digitally from home and be safe to enjoy these special times for many more years to come if we stay safe this year and protect ourselves and our families and our communities. It is not my place to say stay at home, but stay safe. 🙂
I had to write some thoughts and opinion and so here is another blog added today. Everything from toilet paper in Global Consciousness to being kind.
https://cherielynnsherstory.com/2020/03/10/the-darn-arent-we-puny-creatures-in-the-face-of-cooties-not-panic-buying-smart/
March 11th:
WHO, World Health Organization, has said in their daily press conference this now must be called a pandemic.
Germany – The German chancellor said 60% to 70% of the population could become infected.
The US governor of Washington State announced his was implementing further restrictions on movements in hopes of curtailing the spread. He cautioned the state could see 60,000 cases if they did not stop the spread. He gave examples of doing the math on the virus spread and what its potential might be.
Dr. Celine Gounder emphasized social distancing saying this would help prevent spikes. Certainly it is spreading but to how many, how fast. She added a suggestion that as we clean surfaces we also will need to clean food packaging since the virus can live for several days on surfaces.
https://www.celinegounder.com/
March 12th:
Wash everything. Wash your hands, all surfaces, and even the food packaging especially if you are in a virus cluster area.
March 13th: 
They found that viable virus could be detected up to three hours later in the air, up to four hours on copper, up to 24 hours on cardboard and up to two to three days on plastic and stainless steel.
A "national emergency" was declared today of all days. We are dual citizens he is a Canadian American and I am an American Canadian and beside we just love the prime Minister and dear first lady Sophie has been confirmed as positive.
And today, finally, the president was guided so kindly, invited ever so gently, and safely, to elbow bump. Bravo Mr. Greenstein and LHC Group for showing us the way. The video has been deleted.
March 14th:
Announcement, United States stops flights. Flights from United Kingdom and Ireland to cease Monday night, the 16th midnight.
Spain declared state of emergency. I am not positive of the moment – was it today 14th or yesterday 13th? Flights into Spain halted by some airlines, and emergency measures are increasing. A flight in the air turned around and returned to where it took off.
We think of our friends at the Palacio de Trasvilla, in Puente Viesgo, Spain. The town is home to ice-age cave art where the peoples have seen bugs in evolutions for 10s of thousands of years and our hominid for 100s of 1,000s of years. See below or in the contents for blogs about the visits there and the ice-age art. A free read and something to enjoy. With "pedigree collapse" which indicates how we are all related anyway, back in time, then these stories about these people are cousins – or at least in-laws to all. See Below
Nessun Dorma sung by Maurizio Marchini
 lyrics: None shall sleep! None shall sleep!
Not even you, oh Princess,
in your cold bedroom,
watching the stars
that tremble with love, and with hope!
But my secret is hidden within me;
no one will know my name!
No, no! On your mouth,
I will say it when the light shines! And my kiss will dissolve
the silence that makes you mine!
(ladies sing) (he continues)
Vanish, o night!
Fade, you stars!
Fade, you stars!
At dawn, I will win!
I will win! I will win!
(See also June 7th)
March 16th:
Page is free to see the links to many museums you can tour online
but you will have to keep clicking "No Thanks" to the offers to sign up. But that is easy, just say no thanks to offers.
https://www.parents.com/syndication/museums-with-virtual-tours/?utm_source=facebook.com&fbclid=IwAR3ZWuRP1ortoL4hVUyCfAPC1KoLf3vXfdvYJBmZ46dBCwEUXZbtimxltJI
March 17th:
West Virginia has it first case, now the virus is in all 50 states in the USA. Canada still has few cases and Mexico needs an updated report.
March 18th:
I have taken a week to verify this. It is correct. First the Minister of Health for France said, if you have a fever take acetaminophen, do not NOT take ibuprofen.  The reason is acetaminophen is known to reduce fever. Ibuprofen on the other hand can suppress the immune system and there is no reason to weaken anything when acetaminophen works really well. I think this is most important because many of us seniors with aching joints take way too much ibuprofen.
Anti-virals: now that I have deleted everything on natural antivirals because I could not get THREE 🙂 sources I hear more and more officials talk about natural antivirals can't hurt – Eat healthy foods of course! Think of what your grandmother always did before we looked to manufacturers.
Update from Europe sees the European Union taking measures to close all the borders.
Croatia: BREAKING NEWS FOR CROATIA! Thank you  the effort in writing such a great information.
In effect from tonight at midnight:
All bars and restaurants in Croatia are to be closed down, with the exception of the delivery of food and the operation of public kitchens. All stores except those selling food and hygiene items, pharmacies, bakeries, pet stores, gas station, baby equipment will also be closed down.
All services that are not necessary for daily functioning – saunas, swimming pools, cinemas, night clubs, museums , theaters, libraries and so on are also to be closed down.
The work of gyms, fitness centers and exhibitions, fairs, shows and religious gatherings will also be suspended.
Employers are required to arrange work from home if they are able to. They must cancel appointments and business trips other than necessary and prohibit those who have acute respiratory illness from coming to work.
A decision to ban cross-border movement is also being prepared. And some measures regarding public transport are also to be announced tomorrow.
March 20th:
The Covid Tracking project is a brand new page and free – It is the United States – i think – I just found it and have not even looked – sharing with you now.
https://covidtracking.com/data/?fbclid=IwAR2ZDzWRjopfbX0gWckG6yWiDmIbrERfFDrLCpfmdGWjFK2D1dwo5Gi6yNs
March 22: 
I am at every other day for updates. I have despaired of those who still do not believe. I wrote a post on the 19th., "Some American people will not prepare, feeling like preparing is disloyal to Trump." Family and friends party over American "spring break" (a week's break in the American school system) while our governor in Maryland, and others, despair over people still packing in like sardines to beaches and bars.
A joke began to circulate that there will be a baby boom in nine months. Looks like earth's humanity might need it. I understand there are those who have said this virus will not be a civilization ender. According to scientist, that I believe, that is right based on the infection rate and mortality rate that they explain. (whatever the correct terms might be, I am sure you know what I mean.)
But when a shoot 'em up, bang bang begins in America over spread and people are dying and dropping like flies – the people who die from the shoot out will not be counted in virus deaths.
I am due for my Cancer check on April the 8th, I get a cat-scan. All our other appointments have been cancelled by the health care centers and I bet this one will also. After my operation July of 2014 (this coming check will be my five year view) the surgeon told Dai, the growth was like a millimeter from breaking out of my lung. She explained to him how if it had not been caught when it was, we might have had a very different outcome.
March 23rd:
Dr Sanjay Gupta of CNN updated the symptoms for the virus. They now include digestive symptoms, like nausea, vomiting, and diarrhea and a reported phenomena of loss of taste and smell and a loss of appetite. These are added to the already known fever and cough. Anyone might experience any of these symptoms or just some of these symptoms. In a later interview with several of the Kirkland employees, nurses and office staff who became a cook, the nurse said, she, "never believed it could be so lethal."
March 24th:
March 26th:
Again a gap as I catch my breath as the speed this is moving through the world. I still find there is not a lot of information as we all might wish there was. While we all are on some type of lock down, we all wonder about basic needs, food, water and safe shelter. Those of us living in places with more supplies do think of the rest of the places which have nothing or much less.
None of us knows what to expect and all the world keeps hearing – this is new none of us has been here before, we are all learning at the same time.
I have found reading statistics from many different organizations gives a few pieces of information that might be applicable to anyone.
I might bet that one day all governments and organizations will have all these ways of reporting. But in-between each one tells us a few pieces of information we might use for our own learning and understanding.
New York's governor, Andrew Cuomo, again spoke in a touching way. He acknowledged peoples fear and spoke the words out loud to claim us all united in this together.
There are dozens – months worth of videos to watch on the page. Andrew Cuomo has given everyone straight up info from the start. I leave the picture – but using this Facebook page you can see his videos going back for months.
https://www.facebook.com/GovernorAndrewCuomo
The governor in New York, United States spoke on March 26th. The deaths in the US topped 1,000 and he speaks of solidarity and going through this united.
[Update June 22: Video recovered. The governor has ended his daily updates. He has given resources and unbiased data for us to understand what has happened to our world. You can still see the old videos and I would believe he would be updating. In-between we still have Governor Hogan and I am working to restore his videos to the permanent access also. If you do not have a facebook account you can use YouTube. But Facebook has a faster halt to bad, incorrect information than YouTube does]
https://www.facebook.com/watch/live/?v=257534111934671&ref=search
March 31:
Now even American suggestions agree with me wear a mask or face covering. See 2006 NIH article below.
For the future. I stopped the diary for daily updates. 
I wrote about the hope for visiting Italy in this next link:
https://cherielynnsherstory.com/2020/03/16/after-i-get-my-vaccine-1st-i-want-to-go-to-italy-hear-maurizio-marchini-sing-nessun-dorma-from-puccinis-turandot/
I have begun writing to every newspaper I see links for, asking those who have paywalls to remove them for virus stories and information. If you know of your local newspapers that are free that are providing government and health department information please share and I will try to add.
May 7th 2020 FREE NEWS LINK – Foreign Policy is one of my news sources. I try to get news from many sides of a story, if not all sides.
Tales From the Lockdown: How COVID-19 Has Changed Lives Around the World In South Africa, people are brewing beer at home. Muslims in India are celebrating Ramadan alone. And city streets everywhere are vacant.
Tales From the Lockdown: How COVID-19 Has Changed Lives Around the World
And on May 24th I see that Foreign Policy has organized several articles (over three dozen) links on one page and they are all free.
June 7th: A rough 6 weeks.  Yo the tune of Nessun Dorma
New York Times has made their covid articles pages open and free
"We are providing free access to the most important news and useful guidance on the coronavirus outbreak to help readers understand the pandemic."
My late-in-life's work is DNA for genealogy and anthropology. Learning about and enjoying the ancestors of all time back through the hominids. I also share all my information freely and hope people will be able to find what they want from our links and information. It does not matter where the the world you are from.
Here are a couple of my info pieces about DNA for genealogy.
A bit about y-DNA and beginning your journey. 
https://cherielynnsherstory.com/2018/07/13/y-dna-begin-with-12-str-markers/
Verifying a patriarch using y-DNA
https://cherielynnsherstory.com/2018/09/18/who-begat-whom-choose-your-y-dna-testing-candidates-carefully/
A bit about one autosomal DNA reading company's features – really fun features
https://cherielynnsherstory.com/2018/10/05/ftdna-family-finder-the-results-are-in-now-what/
From France to Spain: Just for reading and fun for something different.
https://cherielynnsherstory.com/2019/05/17/cave-doodles-and-spanish-spas-in-the-footsteps-of-our-ice-age-ancestors-2/
I wrote my first coronavirus blog... I have been torn as to whether to write. But I saw it was hard to find, all in one place, lots of important links for information. This is one page that has updated links for free resources.
There are not a lot of countries there, but the WHO is here and should get many to a page that will help them personally. But I also found that reading the many different pages from many countries, I learned more and more. Each place has been at different stages and we are not through this – this is just beginning, in many places in the world still.
The southern hemisphere is just starting their fall  to winter season and as this spreads back around the world again, many places are seeing wave two and wave three. We need to take precautions and just plan to stay safe.
NIH And CDC:
---
Articles from Emerging Infectious Diseases are provided here courtesy of Centers for Disease Control and Prevention
https://www.ncbi.nlm.nih.gov/pmc/articles/PMC3373043/?fbclid=IwAR1tbiwkxe6ustSBEpgQBqIuy21wFMFOy1KRxTdEyLwdL80lfTQa2JC–yY